MedM Releases its Ultimate Blood Pressure Diary App
3 November, 2015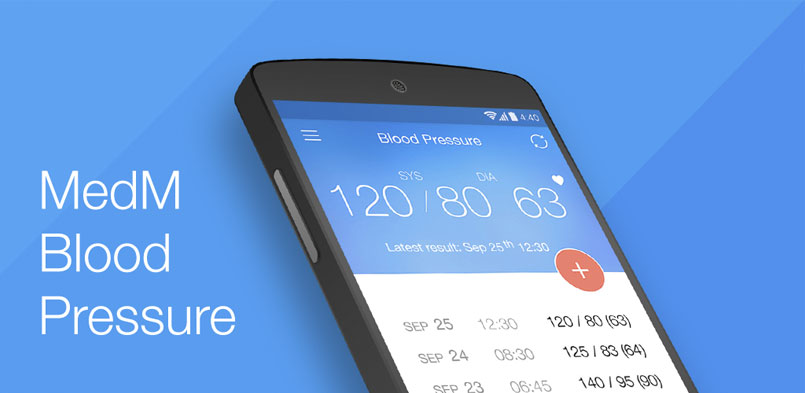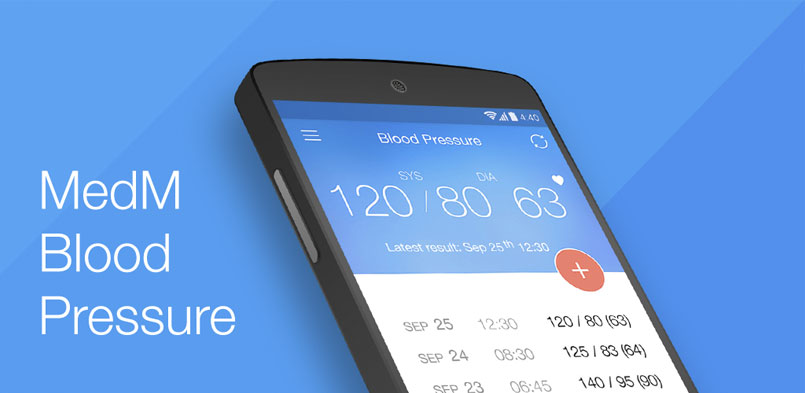 November, 2015 - MedM, world technology leader in Mobile Patient Monitoring, released MedM Blood Pressure, a hypertension tracking app.
The app is built on top of MedM's Platform, which is a unique solution supporting 150+ medical devices, any operating system of any smartphone or tablet as well as special hubs, and open for EHR integrations. The MedM Blood Pressure is developed according to established medical guidelines; it features automatic data upload from compatible meters and convenient manual entry from any legacy meter. Powerful historical and trend analysis tools enable user to discover patterns and adjust his or her behaviour.
The application is equipped with an optimised start-up screen, allows prompt manual data input and allows users to see his or her statistics by means of diagrams. The operation can be executed without registration and Internet access.
The reliability of storing customer's Blood Pressure history is provided by optional integration with MedM Health Cloud. All data can be shared with family members and physician if desired.
Compatible connected meter brands include A&D, Omron, ForaCare, Taidoc, ChoiceMMed/iChoice, PyleHealth, Contec, and many others.
The app is available in Apple AppStore, Google Play, and Windows Store