MedM Remote Patient Monitoring SDK
MedM DeviceKit SDK is the ultimate consumer medical device integration library that can be used to quickly launch connected health and RPM programs. Our SDK allows app developers to leverage years of MedM device integration expertise, and make their products compatible with a selection of health monitoring devices supported by MedM RPM Platform.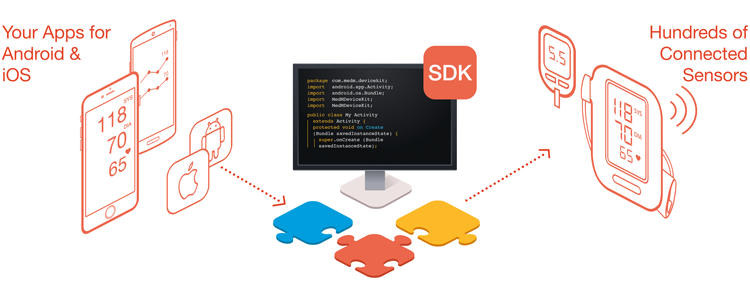 Available for Android and iOS
800+ RPM devices supported
20 measurement types (including spot, streaming, and mixed data)
150+ medical device vendors
Fully documented with sample code
SLA-based maintenance plans available
Try MedM DeviceKit SDK Demo for Android
Try MedM DeviceKit SDK Demo for iOS
MedM DeviceKit SDK documentation
Contact us for the production version.