Five Rossmax Bluetooth Monitoring Devices Supported by MedM RPM Platform
July 16, 2021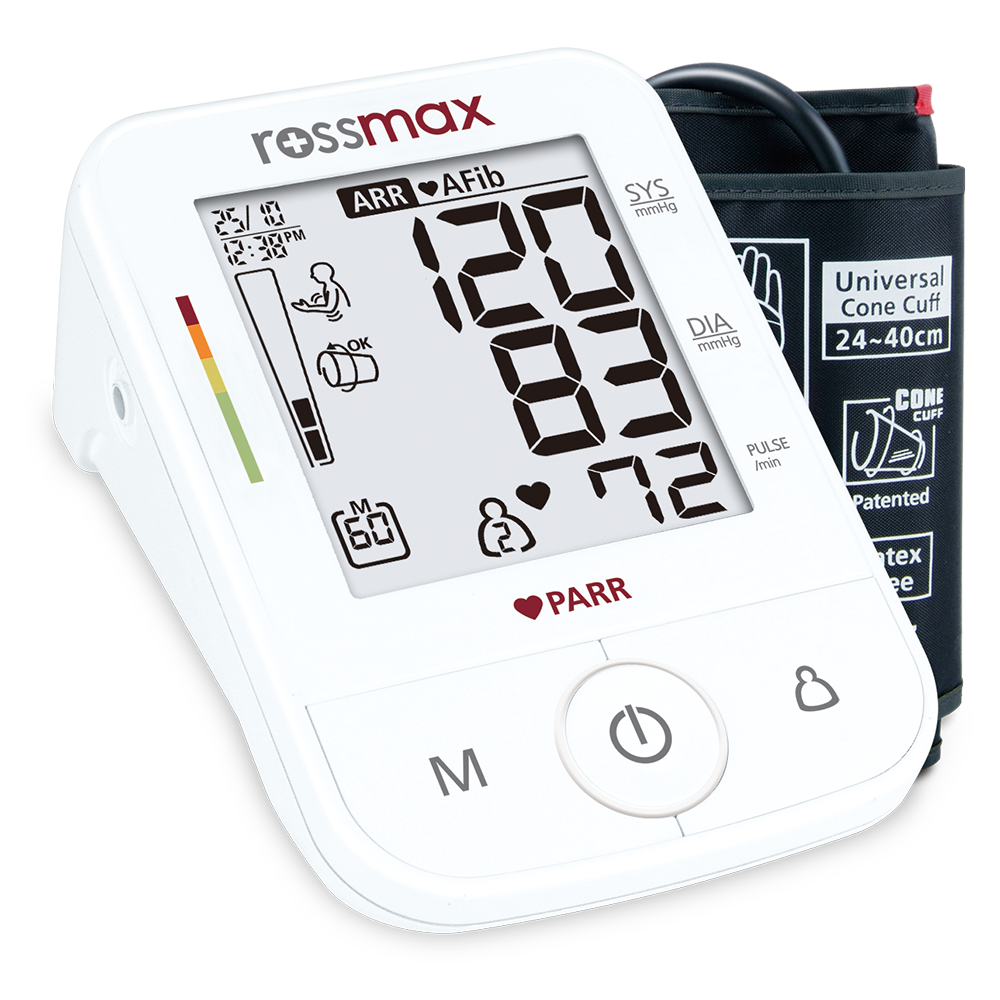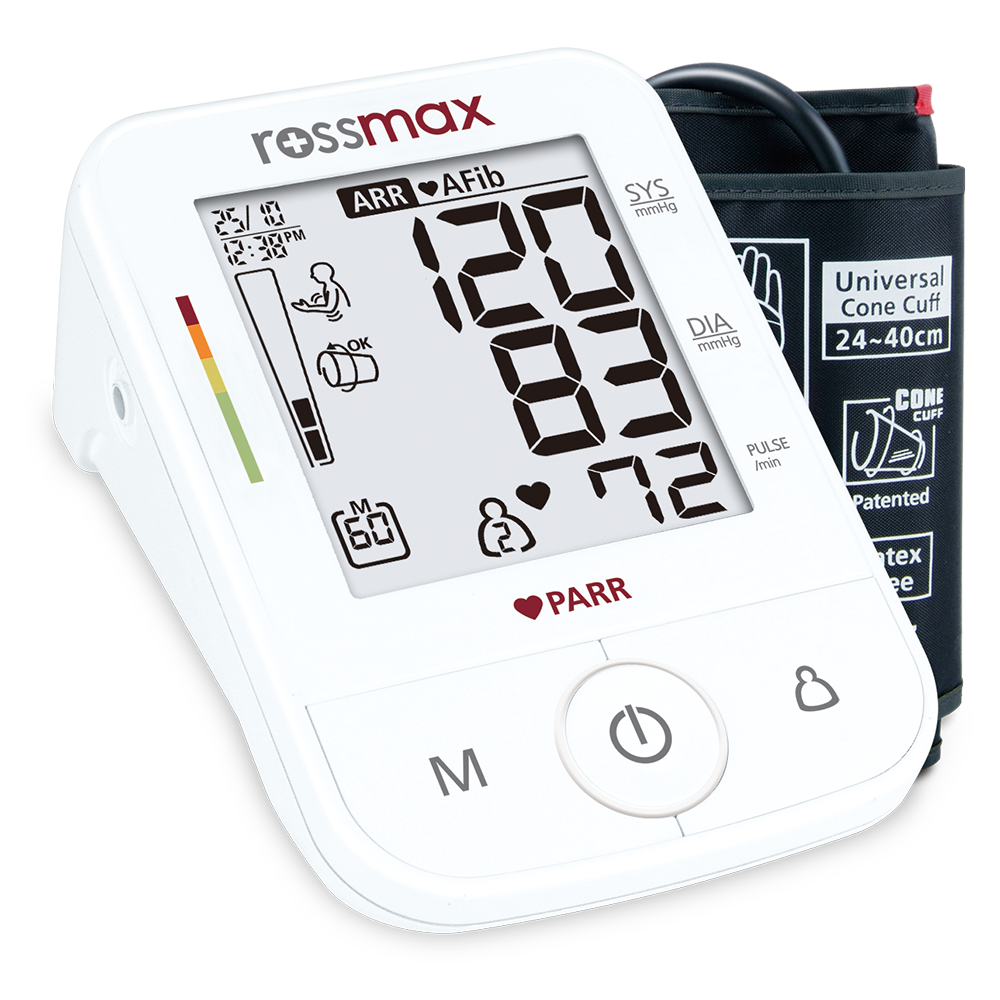 Five of Rossmax's smart Bluetooth-enabled monitoring devices are now integrated with the MedM RPM Platform and MedM personal health diary apps: the blood pressure monitor X5, the pulse oximeters SA300, SA310, SB210, and the temple thermometer HC700.
Rossmax, founded in Taiwan back in 1988, is a leader in the global healthcare market, developing premium products and solutions in the fields of prevention, monitoring, and therapy. The company's products are distributed in more than 90 countries. Rossmax products are certified by the British Hypertension Society and the European Society of Hypertension, and are approved to be used by pregnant women. With its own advanced manufacturing capabilities, Rossmax is able to exercise end-to-end process control: from research & development to shipping & logistics, and MedM is incredibly proud to be among the company's trusted partners.
X5 Automatic Blood Pressure Monitor makes use of the PARR (Pulse ARRhythmia Technology), which is able to detect Arterial Fibrillation in a very early stage and with only one single blood pressure measurement. Rossmax believes that the patented PARR technology is a must have for an early stroke-risk screening.
HC700 is the new gun type telephoto temple thermometer that can make body temperature measurements in just one second, without any skin contact (upto 10cm distance).
SA300, SA310, and SB210 are small and lightweight pulse oximeters designed to be used at home. The devices have either 2.4" color TFT or two-color OLED displays. SA300 and SB210 models make use of the Artery Check Technology (ACT) which defines the artery condition into 6 levels.
MedM software can now automatically collect readings from the five Rossmax sensors via Bluetooth. MedM personal diary apps will securely channel the data to consumer phones or tablets for offline or in-cloud storage, while the MedM RPM platform can instantly deliver the measurements into existing caregiver workflows or EHR systems.
About MedM Inc.
MedM is a global expert in Connected Health Solutions, enabling data collection from 450+ of Health IoT devices, sensors and wearables. The company's award-winning MedM RPM Platform carries seamless device connectivity, making it the most flexible, stable, and scalable solution for RPM providers, medical device vendors, and system integrators.
Rossmax is a leader in the global healthcare market, and fully committed to developing and supplying premium products and solutions with supreme technologies on a top quality level. The product and service portfolio consists of healthcare products in the field of Hypertension, Respiratory Care, Blood Glucose Management, Fever Management, Fitness, Obesity, Hot & Pain Therapy, Wound Healing as well as Sleep Disorder. The products are distributed from only one shipping place to more than 90 countries and are clinically validated and approved based on latest quality standards. With the only fully integrated factory in the industry, Rossmax is very proud to offer 100% own produced solutions with 51 patents.