Sharing of Health Data from Apple Watch & iPhone with Family or Doctor via MedM Platform
April 25, 2023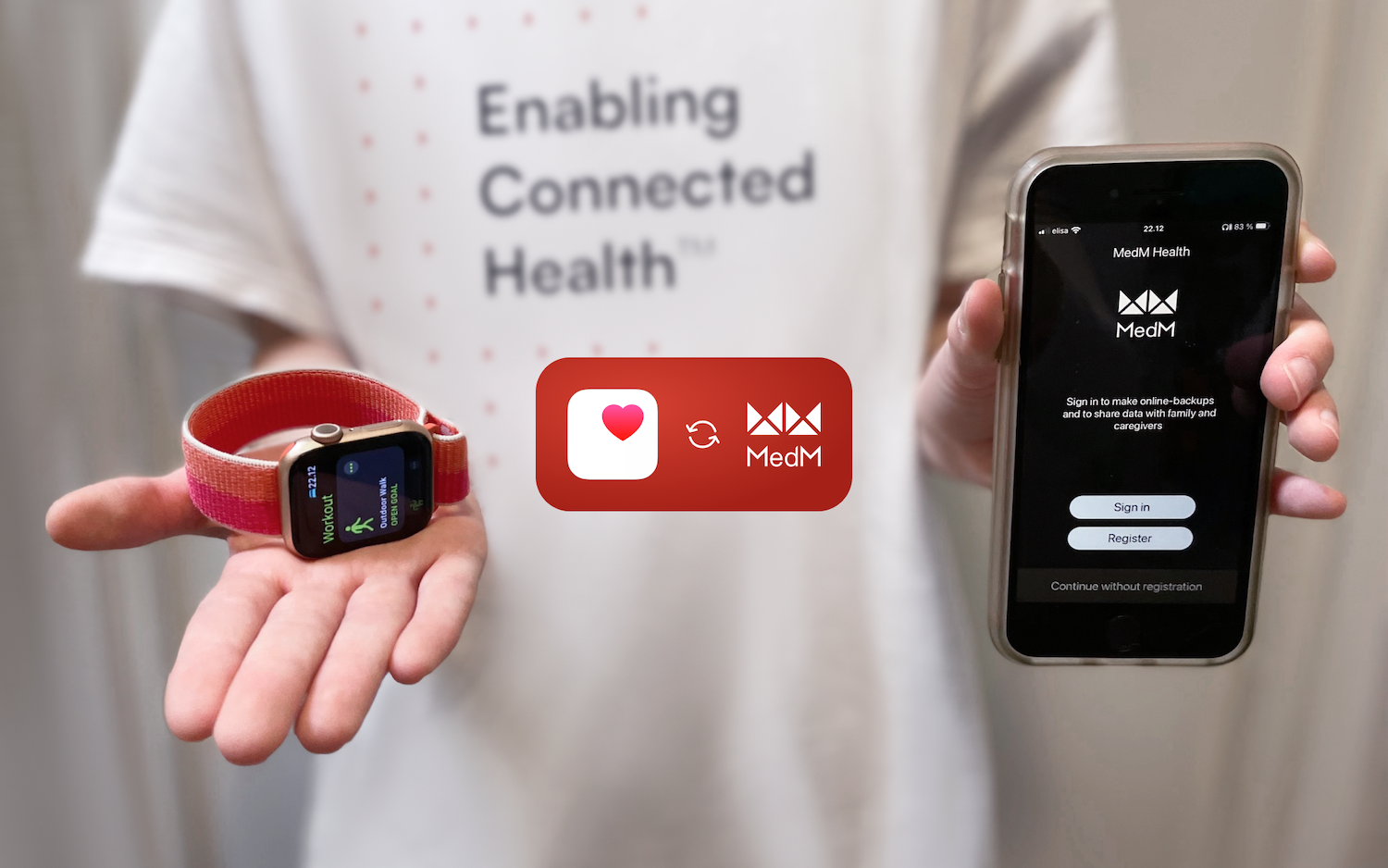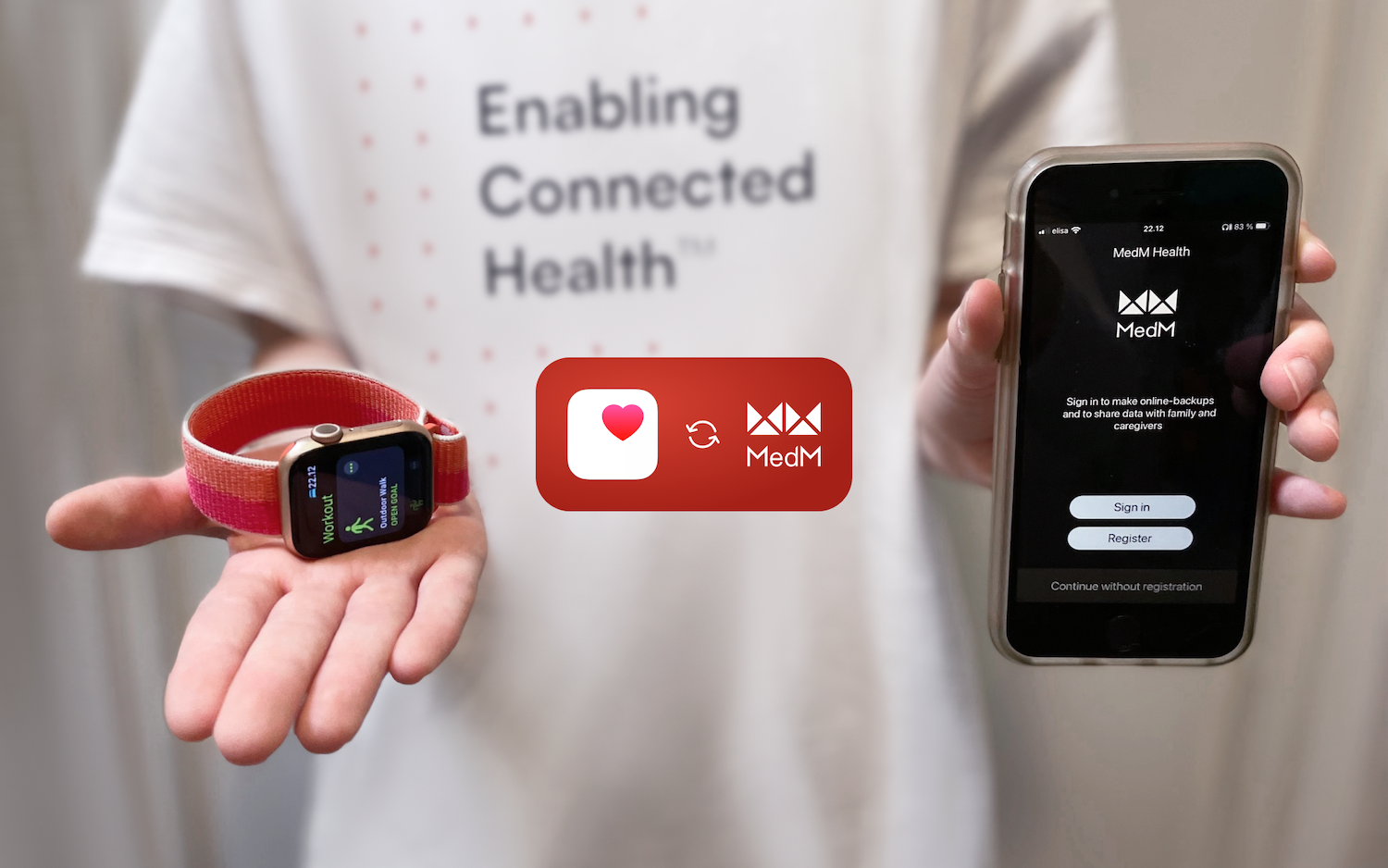 In a continued effort to enhance interoperability, MedM Platform becomes integrated with Apple Health for both import and export of data, empowering users to exercise more control over their own health records.
Export and Sharing of Data from Apple Health
With the new Apple Watches being able to record not just real-time wellness and fitness information such as sleep, steps, and activity, but also heart rate, blood oxygen, ECG, and walking steadiness, Apple Health data becomes a valuable source of information for family doctors and GPs.
Today, getting health data from Apple Watch to a doctor becomes a simple task with MedM Platform integration. With synchronization enabled, data imported from Apple Health can be viewed on a big screen, downloaded as PDF or in other useful formats, sent in an email, printed out, and conveniently shared with trusted family members or professionals, regardless of what smartphone or browser they use.
Import of MedM Health Records into Apple Health
MedM Platform can automatically capture measurements from hundreds of personal health monitors and also enables users to record their health readings manually. Data collected in MedM-powered personal health diaries can now be exported to Apple Health: activity information (daily steps and exercises), sleep, heart rate, weight, blood pressure, blood oxygen, body temperature, spirometry, and respiration rate.
Synchronization of health data between MedM Platform and Apple Health can be stopped at any time. The Care Circles service within MedM Platform allows users to manage access to their health data: granting, limiting or revoking it completely.
Users invited to try MedM Health Diary with Apple Health integration for free.
About MedM Inc.
Founded in 2012, MedM™ is a US-based software company, focused on improving interoperability in the healthcare ecosystem by enabling data collection from 700+ of Health IoT devices, sensors and wearables and channeling it into existing caregiver workflows. The award-winning MedM RPM Platform carries seamless device connectivity, making it the most flexible and fast-to-market white-label software solution for RPM & care providers, medical device vendors, and system integrators.