Lung Monitoring at Home with Vitalograph and MedM Health App
August 17, 2023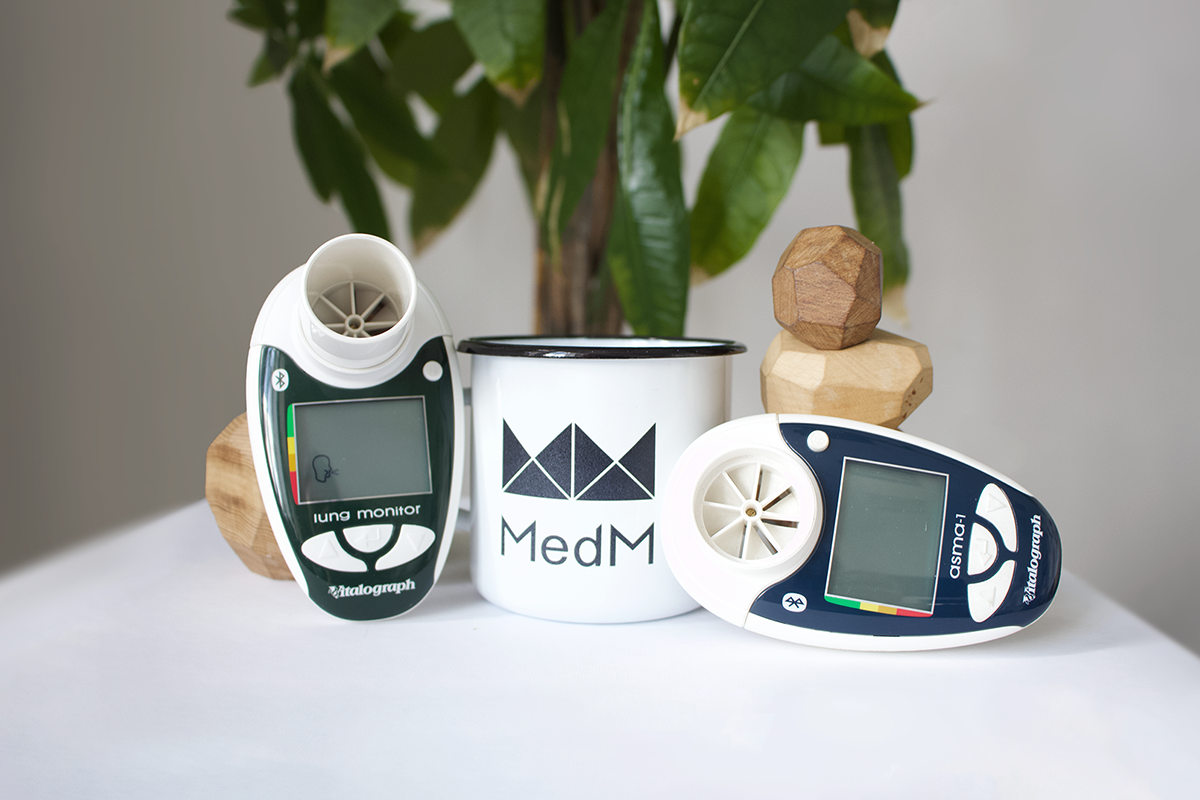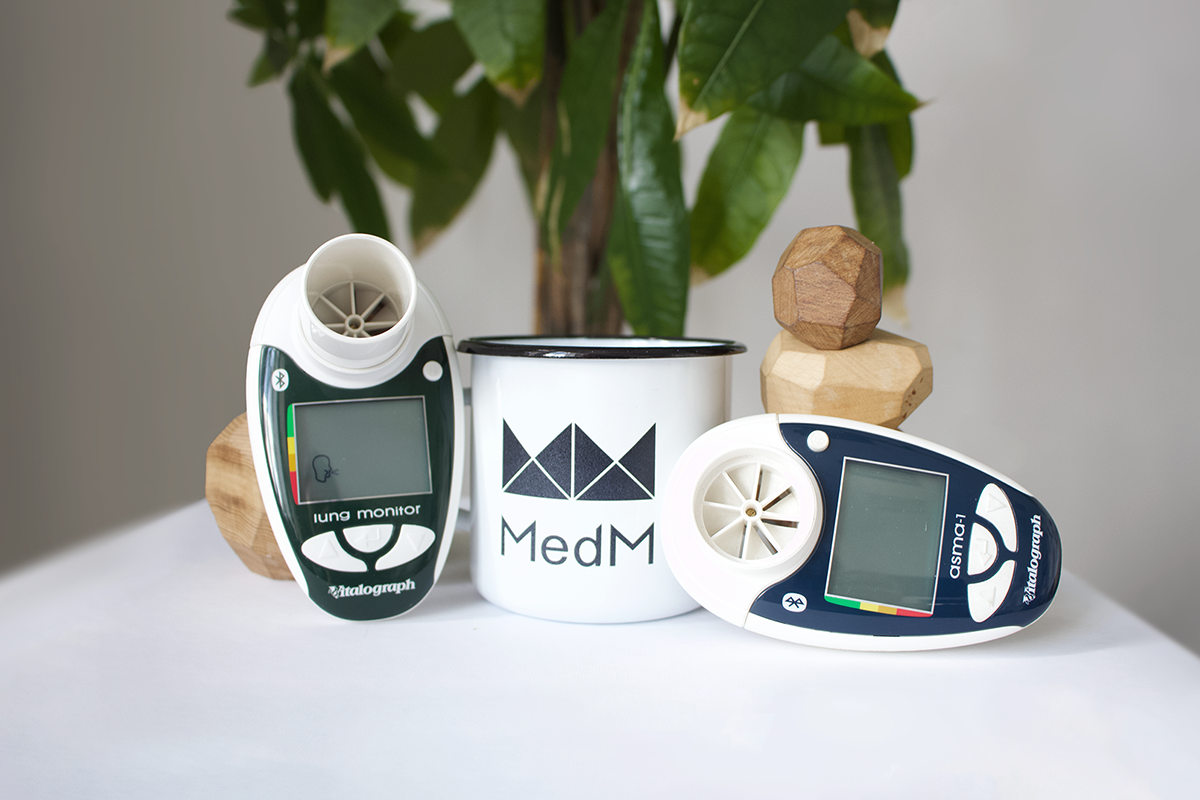 The personal vitals logging system MedM Health - integrated with Vitalograph respiratory monitoring devices - helps users to reliably record and report the results of their lung function monitoring tests performed at home or on the go
According to the American Lung Association, spirometry is the most common type of pulmonary function or breathing test, which measures how much air a person can breathe in and out of their lungs. It also tracks the time it takes a person to exhale completely after they take a deep breath. Performing spirometry tests may be prescribed to people with various chronic respiratory conditions such as COPD, asthma, cystic fibrosis, or cardiac diseases, as well as to post-transplant patients, people experiencing wheezing, shortness of breath, or a prolonged cough.
MedM Health is integrated with two handheld Vitalograph devices: astma-1 BT and Lung Monitor BT Smart. The first device can collect PEF (peak expiratory flow rate) and FEV1 (forced expiratory volume in one second) parameters, and the latter one – PEF, FEV1, FEV6, FEV1 / FEV6 ratio, FEV1 / FEV ratio, FEF25-75, and FEV0.75. The measurements made by Vitalograph respiratory monitoring devices are instantly captured and logged by MedM Health, and then can be stored on a user's smartphone, uploaded to MedM Health Cloud, Apple Health, or Google Fit.
In concert with Vitalograph respiratory monitoring devices, the MedM Health app works as a digital asthma or lung function diary, helping users to better understand and manage their condition. The accurately recorded lung tests can be securely shared with family and caregivers via the MedM Health Cloud or PDF reports. The information contained in such patient diaries may help doctors to effectively evaluate both symptoms and the efficiency of treatment, leading to better long-term outcomes.
"Before 1963, when Dietmar Garbe developed the first portable Vitalograph to screen coal miners for the Black Lung in the UK, spirometers were large and heavy instruments, confined to hospital and laboratory environments. Today, Vitalograph diagnostic solutions continue to make lung function testing affordable and accessible to people in the comfort of their homes, and we are delighted to further enhance their health monitoring experiences by developing this partnership with MedM," - says Billy Cargill, Vitalograph Executive Vice President, USA, UK, and Global Export Markets.
"We are thrilled to partner with Vitalograph," - admits Denis Khitrov, CEO of MedM. - "The MedM team takes pride in building user-centric health diary apps with intuitive interfaces, robust data privacy measures, and compatibility with a wide range of health monitoring devices. This integration of Vitalograph's handheld respiratory monitoring devices, which have demonstrated good test performance even with minimal coaching and only requiring a maximum of three blows, enables MedM to further support users on their journey towards optimal respiratory health".
About MedM https://www.medm.com/
Founded in 2012, MedM is a US-based software company, focused on improving interoperability in the healthcare ecosystem by enabling data collection from 750+ of Health IoT devices, sensors and wearables and channeling it into existing caregiver workflows. The award-winning MedM RPM Platform carries seamless device connectivity, making it the most flexible and fast-to-market white-label software solution for RPM & care providers, medical device vendors, and system integrators.
About Vitalograph https://vitalograph.com/
Vitalograph is a global leading provider of respiratory diagnostic products and clinical drug trial services. Through the delivery of respiratory diagnostic solutions that are accurate and reliable, healthcare professionals are empowered to give the best possible care to their patients, wherever it is needed.