MedM Adds OAuth Authentication and Integrates with Health Sync
September 12, 2023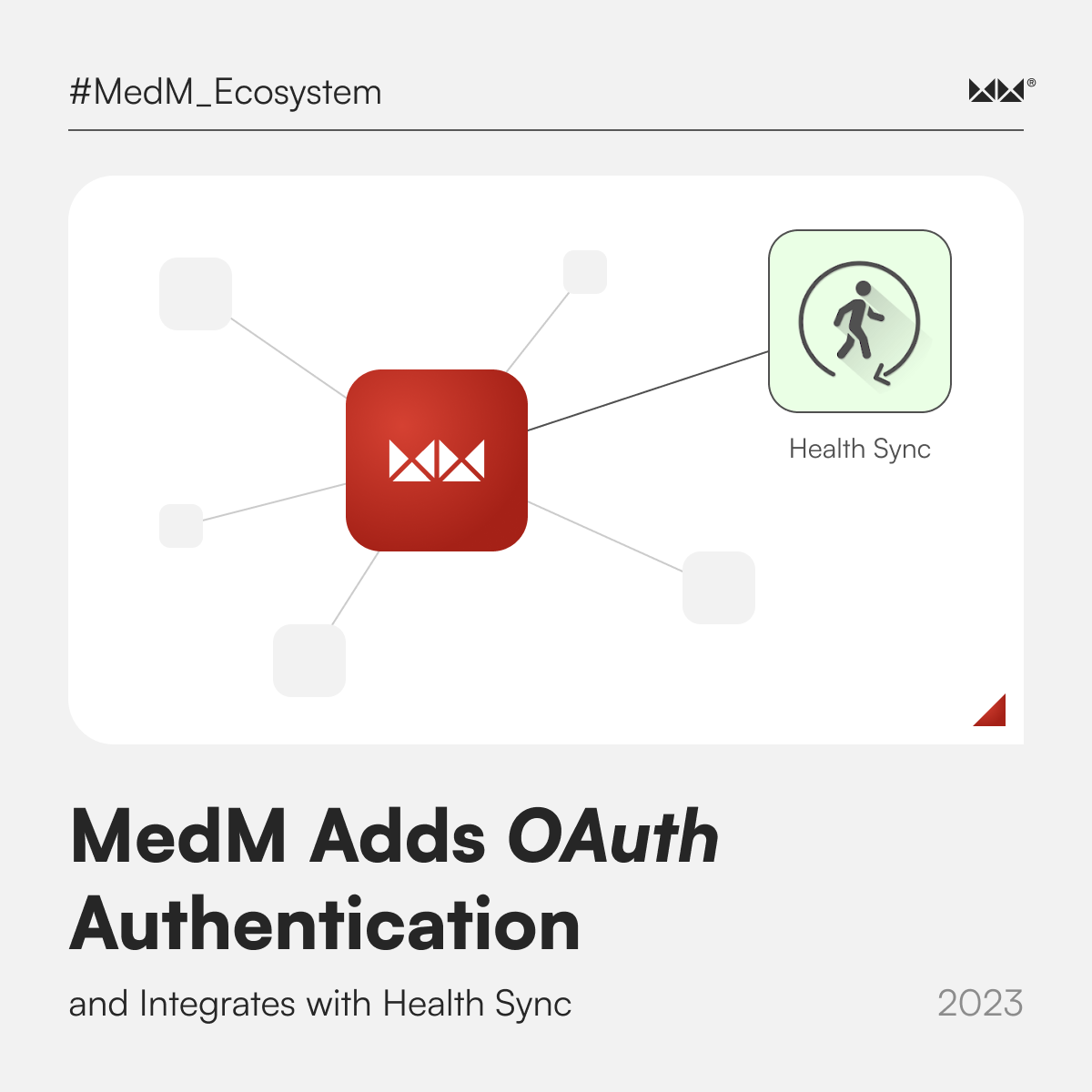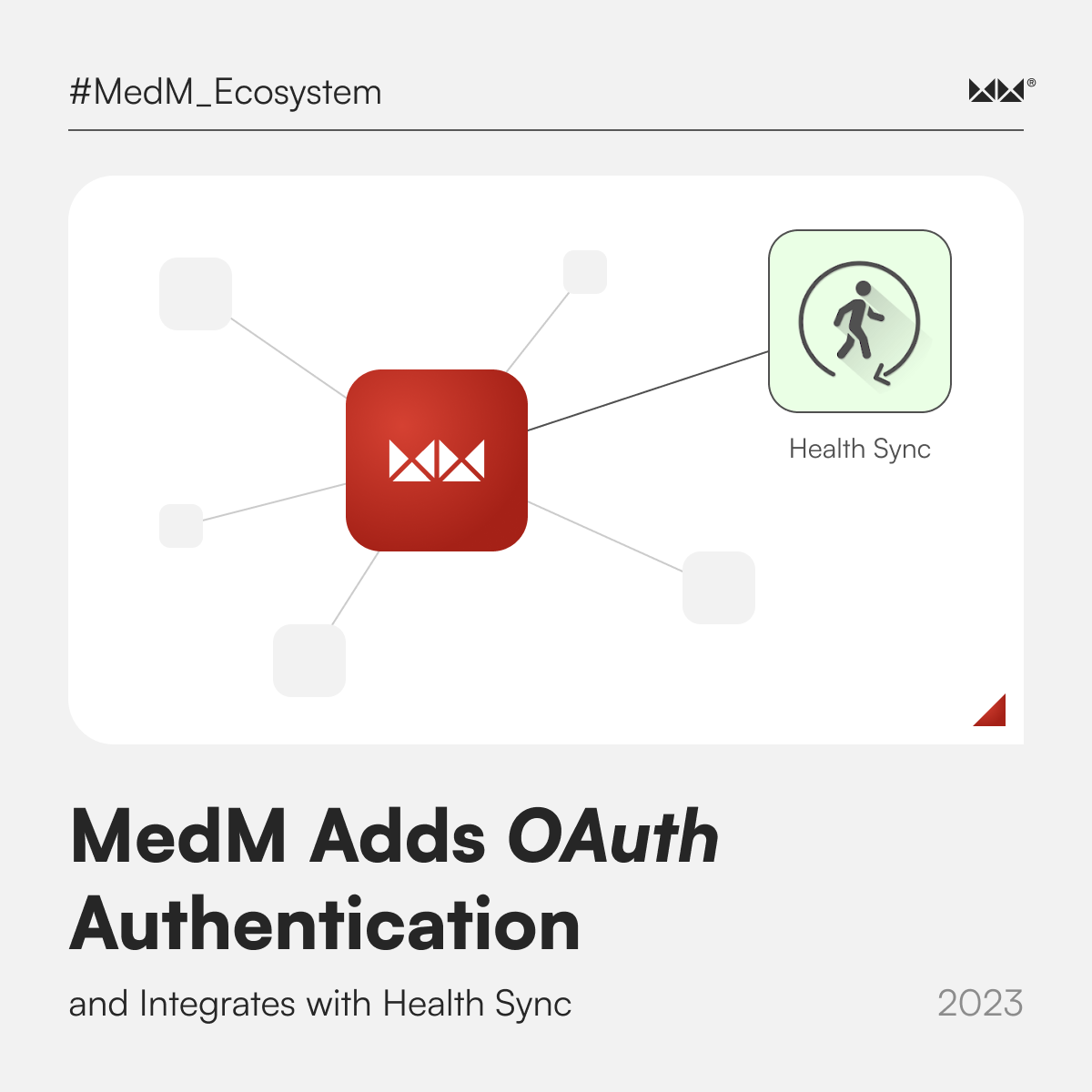 To support openness in the connected health ecosystem and to uphold its user-centric approach, MedM - the world's most connected platform for health self-monitoring and professional RPM – adds OAuth authentication to its integration toolbox.
Health Sync – a popular Android app for health data migration - becomes the first partner to integrate with MedM Health using the OAuth protocol.
Being the industry-standard protocol for authentication, OAuth essentially enables users to grant websites and applications access to information stored in other mediums via a token system, without sharing any passwords. In other words, OAuth enables services to access other services on behalf of users in a secure way. It is also important that access granted via OAuth authentication can be revoked by users at any time without compromising any passwords. This type of access delegation enhances user data protection and is essential for seamless integration of MedM Platform with third-party applications and services.

"We have been looking towards introduction of OAuth to MedM Platform for some time now, and we are thrilled to have finally rolled it out for this integration with Health Sync," - admits Nadezhda Zonova, MedM's Director of Engineering. - "With more than 1 million downloads and thousands of 5-star reviews, the Health Sync is an incredibly popular and user-friendly tool, which is now accessible to, and provides additional flexibility to MedM users, in how they store and use their health data".

"MedM is unmatched in its capability to capture readings "on the fly" from hundreds of smart Bluetooth-enabled health meters, and this is massively beneficial to users who need to monitor their health regularly," - comments Hielko Ophoff, founder of Appyhapps.nl, the company behind Health Sync. - "We are happy to join the MedM ecosystem in order to bring additional value to our common users".

About Health Sync (appyhapps.nl)
Health Sync is an Android app designed to enable users to sync their health, wellness, and activity data between such sources as Diabetes:M, FatSecret, Coros, Fitbit, Garmin, Google Fit, Google Drive, Health Connect, MedM Health, Withings, Oura, Polar, Runalyze, Samsung Health, Smashrun, Strava, Suunto, and Huawei Health. Health Sync works automatically and silently syncs data in the background.

About MedM
Founded in 2012, MedM is a US-based software company, focused on improving interoperability in the healthcare ecosystem by enabling data collection from 750+ of Health IoT devices, sensors and wearables and channeling it into existing caregiver workflows. The award-winning MedM RPM Platform carries seamless device connectivity, making it the most flexible and fast-to-market white-label software solution for RPM & care providers, medical device vendors, and system integrators.