MedM Mobile App for ChoiceMMed Pulse Oximeters
June 16, 2023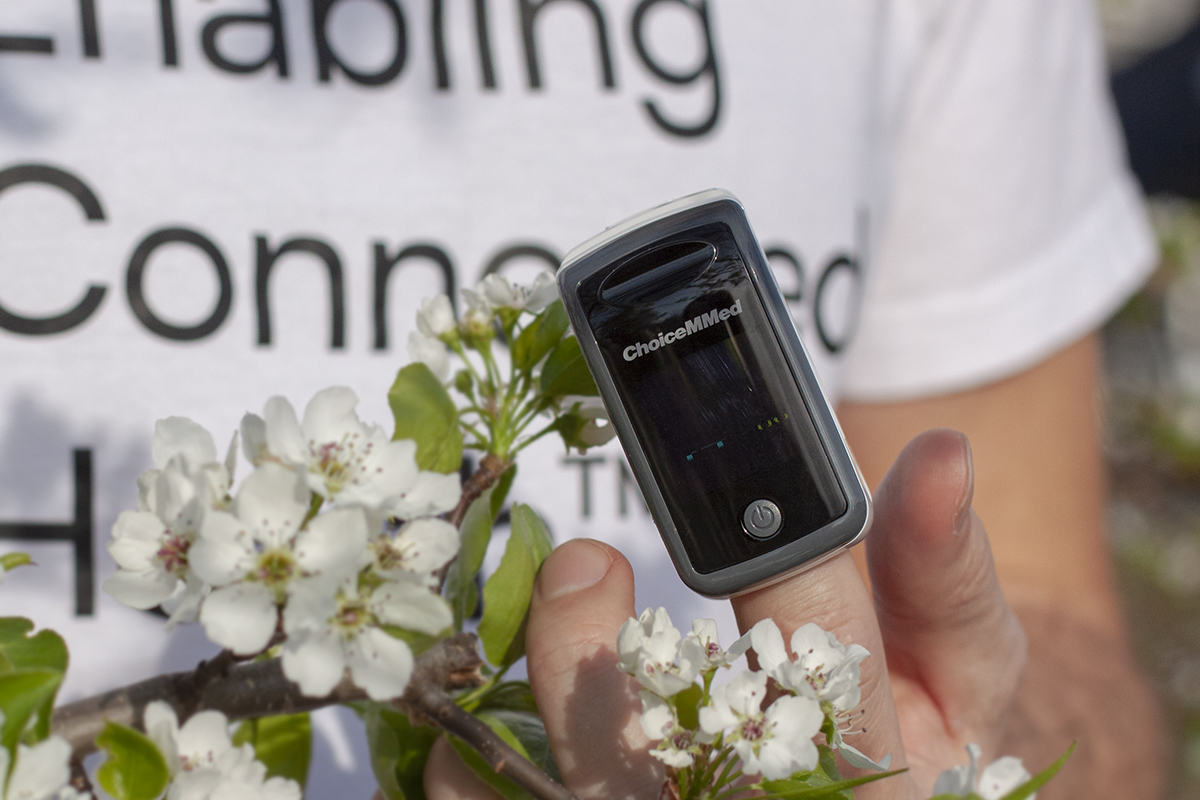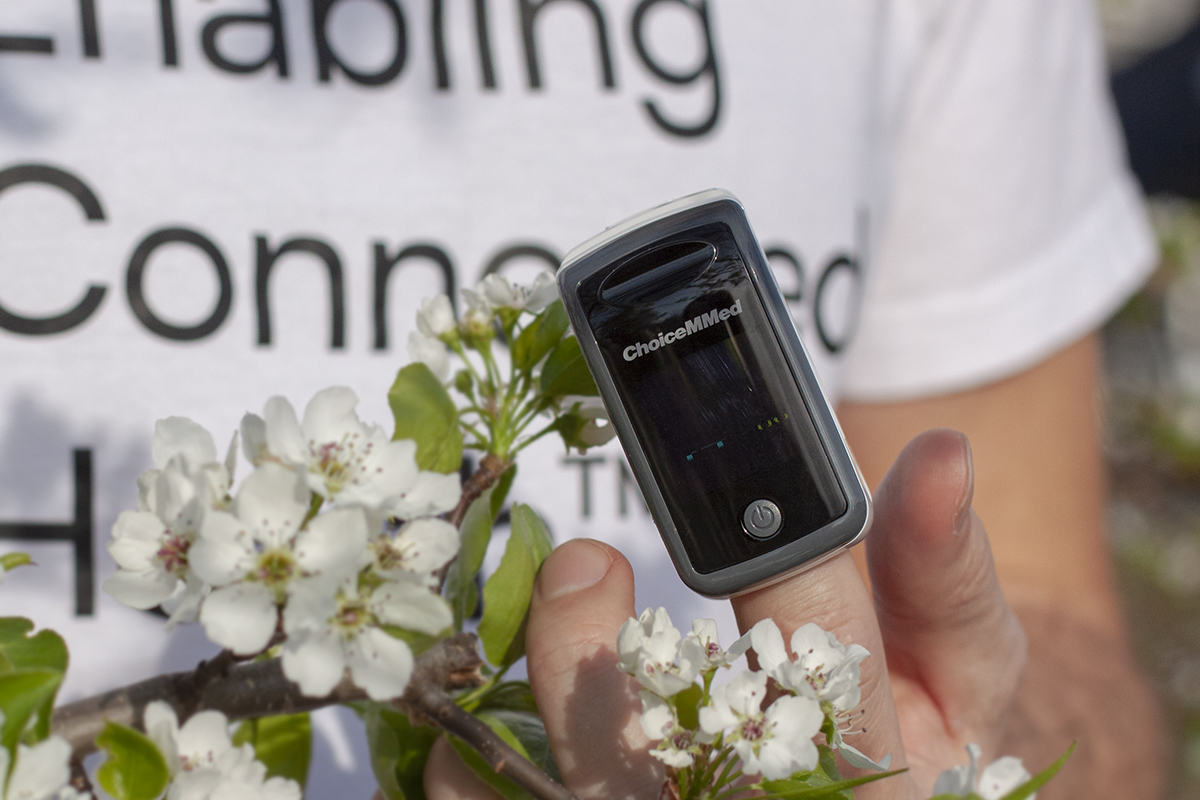 MedM Health app – a popular personal connected health diary – is integrated with ChoiceMMed Bluetooth-enabled pulse oximeters MD300C228 and MD300CI218, allowing for automatic data collection and seamless logging of SpO2 measurements.
The portable ChoiceMMed pulse oximeters are perfect for monitoring of blood oxygen levels at home or on the go and can be used by people of all ages: adult, adolescent, child and infant patients in hospitals, hospital-type facilities and homecare environment, according to official documentation. The SpO2 and pulse data collected from the ChoiceMMed devices by MedM Health can be synchronized with both Apple Health and Google Fit, as well as securely backed up and shared with other trusted users via the MedM Health Cloud.
How Do ChoiceMMed Pulse Oximeters Measure SpO2?
Oxygen binds to hemoglobin in red blood cells when moving through lungs and is transported throughout the human body as arterial blood. A pulse oximeter uses red and infrared light to determine what percentage of hemoglobin in the blood stream is saturated with oxygen. Exactly this value is known as blood oxygen saturation, or SpO2. Pulse oximeters additionally measure and display the pulse rate.
SpO2 Level as the Fifth Vital Sign
Measuring SpO2 with portable wireless pulse oximeters has gained considerable attention in the aftermath of the Covid pandemic. This "fifth vital sign" has become widely used for early detection of hypoxemia. Keeping track of oxygen saturation levels may be beneficial for people with asthma, anemia, pneumonia, and other respiratory conditions. The ChoiceMMed MD300CI218 Bluetooth Finger Pulse Oximeter is a professional medical device that has both CE and FDA clearance and boasts high sensitivity for making reliable measurements.
Tracking SpO2 Levels for Fitness Monitoring
SpO2 monitoring can also be of value for those assessing the overall wellness or cardiovascular fitness, endurance, and adaptability to different altitudes. The ChoiceMMed MD300C228 Bluetooth Fingertip Pulse Oximeter is designed for sports and aviation. The device can be used by mountain climbers, bikers, trainers, aviators, and general sport enthusiasts to spot check SpO2 on the fly. The device features efficient power management which is beneficial for users who need to monitor their SpO2 levels over an extended period, such as during sleep or while engaged in physical activities.
"Choicemmed is a reputable brand that has garnered positive feedback from MedM users and RPM partners," - comments Denis Khitrov, MedM CEO. - "The brand has collected a great multitude of 5-star reviews from customers of Target, Amazon, and Walmart. Many users appreciate the price, performance, durability, and reliability of ChoiceMMed pulse oximeters, and we are happy to offer them as part of the MedM Connected Health Ecosystem."
"MedM Health is an excellent tool for those who want to log and possibly share their SpO2, pulse and other vitals on a regular basis, - notes Lawrence Wang, ChoiceMMed CEO. - "We are focused on providing users with the most reliable and easy to operate solutions, and MedM Health complements our offer, enabling the ChoiceMMed pulse oximeters to fully function as connected health devices."
Founded in 2012, MedM™ is a US-based software company, focused on improving interoperability in the healthcare ecosystem by enabling data collection from 750+ of Health IoT devices, sensors and wearables and channeling it into existing caregiver workflows. The award-winning MedM RPM Platform carries seamless device connectivity, making it the most flexible and fast-to-market white-label software solution for RPM & care providers, medical device vendors, and system integrators.
ChoiceMMed is a renowned medical equipment manufacturer founded in 1993 in Beijing, China, specializing in the production of innovative medical and health products for homecare and professional needs. ChoiceMMed owns 5 overseas branches in key distribution regions – including ChoiceMMed America Corporation - exporting products to more than 100 countries. The brand is visible on the shelves of national pharmacy chains and other big retailers. The company focuses on offering easy to use, affordable, and reliable solutions.