MedM Cooperates with the Most Trusted Consumer Brand in the Czech Republic
April 07, 2021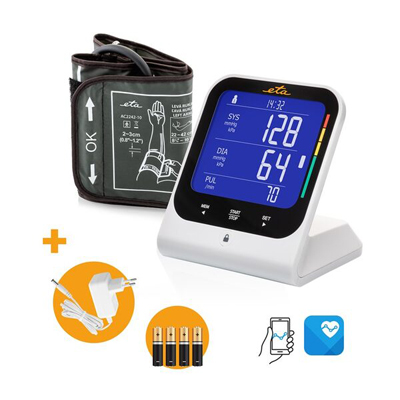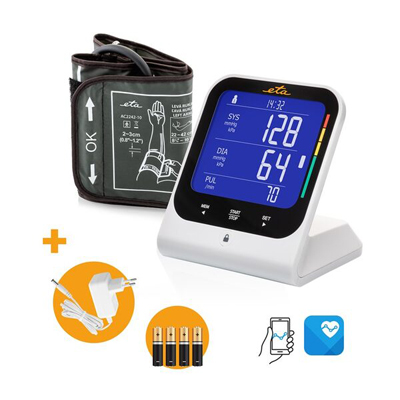 MedM BP Diary - a free mobile application made for those in need of screening their blood pressure on a regular basis – is now available in Czech, Slovak and German, and supports the automatic digital upper arm blood pressure meter SMART 4297 90000 by ETA, the Czech Republic's most trusted brand in the category of small household appliances for five years in a row.
As a connectivity expert, MedM is uniquely positioned in the middle of the Connected Health ecosystem, able to identify and team up with the best-in-class partners. "This cooperation with ETA has allowed us to service our users in three more Central European languages," - comments Kirill Filippov, the founder and visionary of MedM Inc. - "And the addition of SMART 4297 90000 device to our portfolio enhances MedM's position as the world's absolute leader in the number of connected Bluetooth monitors,"- he concludes.
"We deeply cherish the trust and appreciation of the Czech consumers," - admits Irena Zichová, head of the blood pressure monitors category at ETA, - "and when launching this new smart device, it was only logical for us to compliment it with the intuitive MedM BP app, enabling users to safely store, backup and share their health data with loved ones and caregivers."
MedM is a global expert in Connected Health Solutions, enabling data collection from 400+ of Health IoT devices, sensors and wearables. The company's award-winning MedM RPM Platform carries seamless device connectivity, making it the most flexible, stable, and scalable solution for RPM providers, medical device vendors, and system integrators.
Founded in 1943, ETA is a leading small domestic appliances producer, wholesaler and retailer in the Czech Republic. The company has a portfolio of more than 240 products, a network of branded stores throughout the country and is one of the top four most trusted Czech brands.